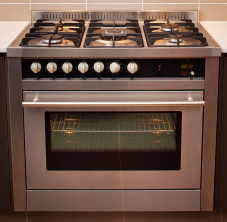 When your cooktop isn't working call the appliance repair professionals at AABCO Service Appliance Repair. Our courteous and professional technicians are highly skilled in the repair and maintenance of cooktops. We are qualified to repair most major brands of cooktops, including but not limited to, GE, Maytag, Kenmore, Frigidaire, and Jenn-Air. Whether gas or electric, cooktops are a complex appliance that should be repaired only by a qualified professional. Trying to repair this appliance on your own can be dangerous and may cause damage to the unit.
* WARNING – If you smell gas please call the gas company immediately and have them check for leaks. Your safety is our top priority! *
Here are a few common cooktop problems that AABCO Service Appliance Repair fixes:
• One of the burners on your electric cooktop is not heating properly
• Sporadically working gas burners
• The temperature setting on your Whirlpool Cooktop is not adjusting correctly
• Your Maytag Cooktop is sparking
• The heating element on your Jenn-Air Cooktop has burned out
• A burner on your Kenmore cooktop won't ignite
• Your GE Cooktop has stopped working completely
All of these issues can be repaired quickly and affordably by our trained technicians in the convenience of your home.
Don't forget that maintaining your appliances can save you money. Visit our Home Appliance Maintenance Tips to learn how to keep your appliances running smoothly.