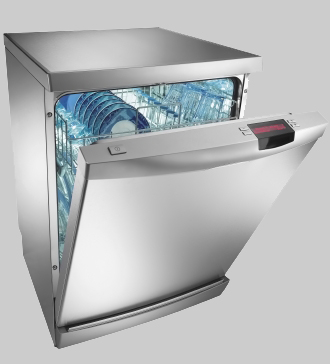 The dishwasher is a fantastic appliance, it takes away the drudgery of washing and drying all those dishes by hand. A task which used to take a lot of precious time has been reduced to only a few minutes of rinsing and then placing the dishes into the dishwasher. Unfortunately, there are a lot of moving parts in your dishwasher and they can eventually wear out causing you to need a repair call.
Does your dishwasher have any of these symptoms?
Your Maytag dishwasher leaks
Your Kenmore dishwasher has an error on the digital display
Your GE dishwasher is making strange grinding noises
Your Whirlpool dishwasher is leaving your dishes dirty
There are foul-smelling odors coming from your dishwasher
These are all signs that it's time to call a repair technician to come out and diagnose and repair your dishwasher's issue. Our expert technicians will come to your house within 48 hours to troubleshoot your appliance and get you back up and running quickly and efficiently. They will repair your dishwasher using only locally sourced, high-quality replacement parts to ensure that your appliance will continue to provide you excellent service in the future.
Why buy a new dishwasher when you can have your old one repaired at a fraction of the price by the friendly people at AABCO Service Appliance Repair.
We've been in business since 1967 and have serviced thousands of appliances. If you need Appliance Repair in Mesa, or anywhere within the East Valley, call the experts at AABCO Service Appliance Repair (480) 983-7675 and schedule your appointment today.
You might also want to visit our Dishwasher Maintenance Tips to help you keep your dishwasher running smoothly for many years to come.