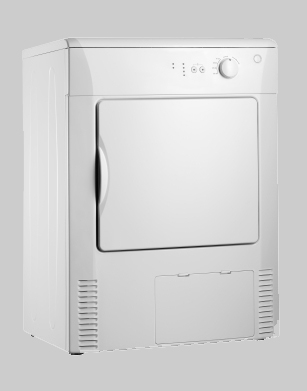 The clothes dryer is probably one of the most relied-upon appliances in the home today. It not only dries our clothes but newer models will even take the wrinkles out. With all these new bells and whistles comes an even greater chance for a break down. While some problems can be taken care of by a do-it-yourselfer, a lot of other issues are best left to the experts.
Our highly qualified technicians will diagnose and repair issues such as:
Your Kenmore dyer doesn't heat
Your Maytag dryer does not turn
Your GE dryer takes much longer to dry than normal
Your clothes are coming out torn or stained
Your Whirlpool dryer has an error message on the display
Burning rubber smell
And many more!
Many things can go wrong with your dryer over the course of a lifetime. At AABCO Service Appliance Repair we know you need your appliance functioning again asap so we begin our day promptly at 6am; and we offer two hour service blocks so you aren't waiting around for us all day long. Most of the time, the cost of a repair is 50% or less than the cost of replacing the appliance, so it makes good sense to call in the experts to save you money.
Since 1967, we have been serving the Appliance Repair Mesa needs of the East Valley and we have many thousands of happy customers. If you need your dryer repaired quickly and efficiently by highly-trained and courteous technicians, please call us at (480) 983-7675 and schedule your appointment today.
Visit our Dryer Maintenance Tips to help you keep your appliance running smoothly for years to come after your repair is completed.