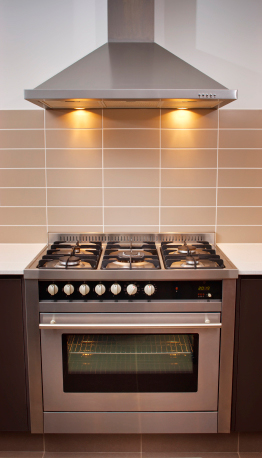 The stove is one of the most-used and most-loved appliances in the home. Can you imagine having to cook over an open fire in your backyard every night? Of course not! So when your stove is on the fritz you need expert service from the highly-trained technicians at AABCO Service Appliance Repair.
* WARNING – If you smell gas please call the gas company immediately and have them check for leaks. Your safety is our top priority! *
Trying to repair a gas stove on your own can be very dangerous, and with all the new makes and models out there it can also be very frustrating and time-consuming.
Our experienced technicians can diagnose and repair any problem with your stove. Common problems include:
Your Kenmore stove is not turning on properly
Your GE stove is making strange noises even when not in use
Your Whirlpool stove has a defective digital display
Your stove simply doesn't work at all
These issues and many others can be fixed by our expertly trained technicians, usually at a fraction of the cost of replacing your stove. Why pay more for a new appliance if you can get your old one repaired for 50% or less of the cost of a brand-new purchase. After all, a penny saved is a penny earned.
At AABCO Service Appliance Repair customer service is our #1 priority. We will get the job done promptly and it will be done right. We have over 40 years of experience in the appliance repair field and we guarantee that you will be satisfied with our performance. If you need your stove repaired, or any Appliance Repair in Mesa, please give us a call at (480) 983-7675. We will be happy to come out to your home or place of business.
We also have stove maintenance tips for you to use to keep your stove running smoothly.